03/01/16 – Have Beer, Will Travel
Beer is one of the oldest beverages humans have produced, but craft beer has exploded in popularity in the past few years. The number of U.S. craft brewers has gone from eight in 1980, to 537 in 1994, to over 2,800 in 2013. As of June 1, 2013, there were more than 1,500 breweries in development in the U.S. (and there are more in the works!). With this rise, beer tourism has boomed, too.
It doesn't matter if you're abroad or in your hometown: now is the time to explore the latest and the greatest, the oldest, and the most innovative in the beer industry. Join us as master brewers, beer experts, and beer guides weigh in on where to find the best beer, how to incorporate beer into your travel, and how this age-old beverage is becoming a portal to histories and cultures all over the world.
Please like us on Facebook and follow us on Twitter.
Guests – Our thanks to the following individuals who helped make this show a winning combination for us: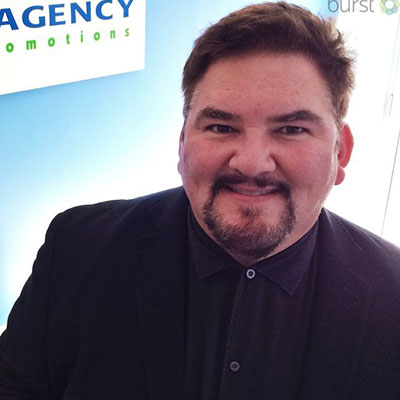 Greg Nivens
Founder & President of Trigger Agency (Creators of Fine Wine, Beer, Bourbon and Food Events)
Founder and President of The Trigger Agency, has worked in the events industry for over two decades. He has worked in many different industries: automotive, racing, women's-centered, high-end audio and video, and most currently – wine and beer and distilled spirits. Brought up in the South and educated at Chapel Hill, his Southern hospitality exudes with all of the events he produces. His passion is to bring the tastes of the world to his guests and he mixes that with an expert knowledge of events and festivals along with an educated palette. His company can be found under the brand: DrinkEatRelax.com and currently hosts over 40 events annually.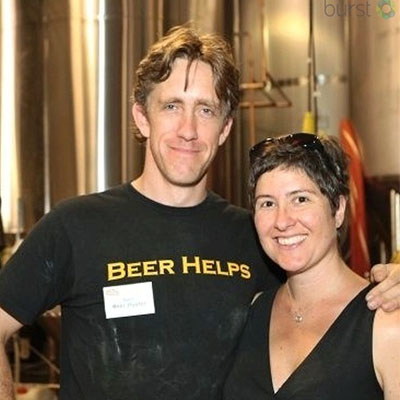 Kelly Taylor
Owner/Brewer KelSo Beer Co. and President of NYC Brewers Guild
Kelly got his start in the brewing industry in 1991 at Karl Strauss Breweries in San Diego, where he worked in the brewery and restaurant through college. In 1994, he designed and built the 7BBL Eagle Brewing Company in his hometown of Mukilteo WA, and brewed for the 15BBL Glacier Peak Brewing Co/ Flying Pig Brewery in nearby Everett. In 1995 he became Head Brewer and General Manager at Whidbey Island Brewing Company of Langley, WA, overseeing brewery production and expansion to Seattle and North County markets. In 1996 Kelly left Whidbey Island to work with Pyramid Breweries in their Special Events/Marketing department, and was on the training staff that opened the Pyramid facility in Berkeley, CA later that year. In 1998, Kelly moved to New York, where he eventually became Head Brewer at the Heartland Brewery pub group. In 2002 he designed, built, and brewed at the Greenpoint Beer Works facility in Brooklyn, and in 2006 launched KelSo Beer Company. Currently, Kelly oversees a yearly production of 40,000 kegs of beer in draft and in cans with distribution from Philadelphia PA to Hartford CT, and is the sitting President of the NYC Brewers Guild and NYC Beer Week.
In 2015 Sonya got her start at the famed Brickskellar in Washington, DC in 1993. In 1996, she moved to Seattle where she briefly gave tours at the original Red Hook Brewery before taking a job at the Pyramid Alehouse. There she was in charge of developing the beer training course for the brewpub staff, as well as overseeing the training of new hires. While at Pyramid, she was fortunate to meet her husband, Kelly Taylor, who she quickly dragged back to NYC in 1998. Together, Kelly & Sonya opened KelSo Beer company in 2006 in Brooklyn, NY. Currently KelSo produces approximately 10,000 kegs worth of beer annually for sale in bars & restaurants NY, NJ & CT. both on tap and in cans. When not on social media for the company, Sonya oversees the raising of the next generation of brewers, Gabrielle & Cameron.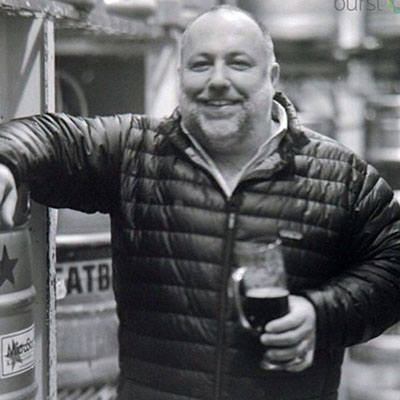 Jimmy Carbone
NYC-based restaurateur, dedicated social entrepreneur, and event producer
Jimmy Carbone is a NYC-based restaurateur, dedicated social entrepreneur, and event producer. In addition to owning Jimmy's No. 43, an East Village bar and restaurant with a focus on unique beers and a greenmarket menu, Jimmy founded Food Karma Projects, a creative producer of food and media events throughout the New York area.
In 2009, Jimmy helped launch The Good Beer Seal, which exists to identify bars offering an intriguing selection of craft beer in a unique atmosphere created by owner/operators who exhibit a deep commitment not only to the promotion of craft beer but to their community as well. For five years, the Good Beer Seal has received an official proclamation from the NYC Mayor's office, designating July as the "July Good Beer Month." Additionally, Jimmy is the host of the popular podcast, Beer Sessions Radio™ on the Heritage Radio Network, which recently aired its 250th episode. In 2011, he continued his community involvement by creating a food event production company with a focus on social entrepreneurship. Jimmy is also the co-author of an e-cookbook, I Like Pig: Recipes and Inspiration from New York City's Pig Island, which was a finalist for the IACP Book Awards.
Jimmys No 43 Website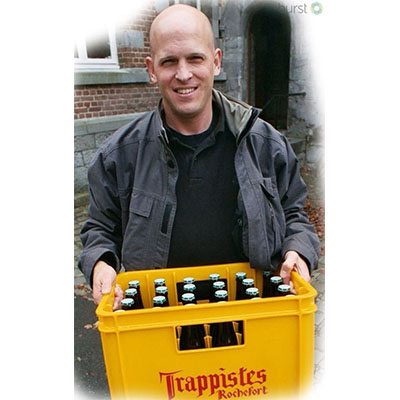 Mike Saxton
Founder and President of BeerTrips.com
Mike Saxton founded Beer Trips in 1998. Whether you are a seasoned traveler or first timer, a BeerTrip offers exclusive access and a unique view into the history and culture of the world's great beer destinations. Great Trips… Made Better with BEER!