Mendocino County, CA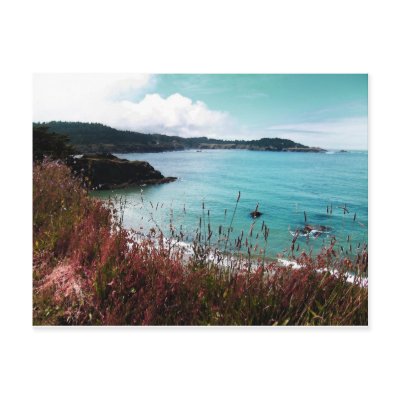 Mendocino County is a special place!
Different from NAPA, different from SONOMA, MENDOCINO is even more laid back than  either of the two. It's 1950 here and we found that really intriguing. Yet it has its wine districts, fine dining places, art colonies and more. It also has an extensive Redwood preserve, a magical river, and the Pacific Ocean. The Skunk Train from Willets or Fort Bragg takes you through the Redwoods that is accessible only by train. It's a 2  1/2 hour ride and it's well worth the time. But if Art is your beat then Mendocino County is the place from January through December. Over 50 galleries and over 30 arts organizations to choose from. The ride time is less than four hours to the San Francisco Bay area.
The wine district was first settled by Italians. Large estates and ranches predominate. Today, the  Parducci Winery in Ukiah, off  Highway 101, is the oldest at 80 years and possibly the largest in Mendocino County.Their Wine Tasting room is charming with wood beams, dark lights, and a fireplace. The winery promotes the Acoustic Cafe Concert Series, Harvest Festival, Holiday Festival and the Death by Chocolate experience.Partrona, a restaurant in Ukiah was a very good bet. We thank them for their recommendation. So was the Super 8 Ukiah, a Wyndam property, and the winner of the 2012 Green Award. And the price was right here.
Mendocino is also quaint and architecturally stunning. Witness many of the sea-side villages and towns. We over-nighted at the Mendocino Hotel & Garden Suites, an ocean front hostelry first opened in 1878 in Mendocino Village, a restored 1850s hamlet styled after a traditional New England town. The property has earned a First Place Award by Lodging Hospitality Magazine and its Cafe Jardin restaurant is a celebrated affair known for its California cuisine. Here is where Murder She Wrote was filmed. The Village is also a National Historic Preservation District. Walking tours are popular in the Village. The Big  River Beach just below the Village is the favorite spot for these and for cycling, horseback riding, kayaking and canoeing. It's also a good place to do photography.
Mendocino County is made up of dozens of small towns.The best way to experience the county is by driving through the county's back  roads like 128 and 253. Try Anderson Valley for a tour of the Redwoods. Stop off in Boonville, and old West town favored by upbeat travelers who are out to discover yesteryear. There's a lot to consider in Mendocino County. All you need is time.
For more info on Mendocino Country go to: www.visitmendocino.com
The Ford House on Main Street serves as the visitors center. You can also get your keyes for the town from the Kelly House Museum on Albion Street.