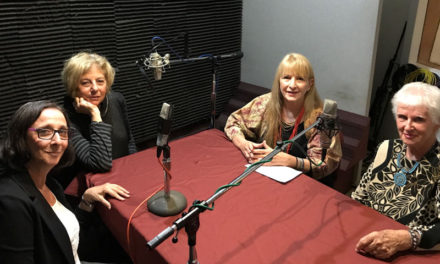 Our Recent Podcasts and Blog Posts
Photo: Recording "The Art of Travel"at the Let's Travel! studio in NYC. From left to right: Neme...
Read More
MANOS ANGELAKIS Managing Editor, LuxuryWeb Magazine; The Epoch Times NYC area based, Manos is a...
Read More
CELEBRATE GREECE, LTR's May showcase ( May 1-30 ) alludes that GREECE is a destination worth discovering. As the birthplace of Western Democracy, philosophy, literature, political science, theatre arts & drama,...
Read More
From the era of Alexander the Great, the Graeco-Roman empire,the era of Constantine, the Turkish...
Read More
CYPRUS is a magical place. After 9000 years of history from the Neoclassic era, the Bronze Age, the BC era, the age of the conquerors, Greece and Rome, Constantinople and the Western empire, the Turkish invasions of the sixth,...
Read More
American folklore, books, filmmaking — it's all on the March Let's Travel! Radio show as Susi and...
Read More

Subscribe
Subscribe To Our Newsletter
Join our mailing list to receive the latest news and updates from our team.
Follow Us
Join Susi
Join Susi at Survive and Thrive a Bootcamp for Entrepreneurs.
September 8-10th, Club Getaway, Kent, Ct.
For more information: https://surviveandthrivetoday.com