NASFT
About The Author
Michael has been an active player in Media Relations and Marketing for the past 30 years with stints at The New York Times, Forbes, WOR Radio, TV Channel 11, Attenzione Magazine, et.al., and with participation in the Caribbean Tourism Org.,/ CTO, the Pacific Travel Assn./ PATA, the Foreign Press Assn./ FPA, and the International Society of Travel Writers/ ISTR. Libra/ America, his latest signature, provides travel opportunities to VIP travelers and groups world-wide. Let's Travel! Radio is an extension of his experiences.
Related Posts
June 8, 2009
Listen to Susi's Interview with David Schreiber, Owner/President, Camp Getaway and Patrice Samara, Mentor at Survive and Thrive
Listen
Survive and Thrive a Bootcamp for Entrepreneurs.
September 8-10th, Club Getaway, Kent, Ct.
For more information:
https://surviveandthrivetoday.com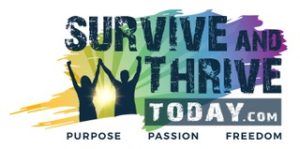 Subscribe
Subscribe To Our Newsletter
Join our mailing list to receive the latest news and updates from our team.
Follow Us